UETDRDO003 Maintain energised HV distribution overhead electrical apparatus (glove and barrier)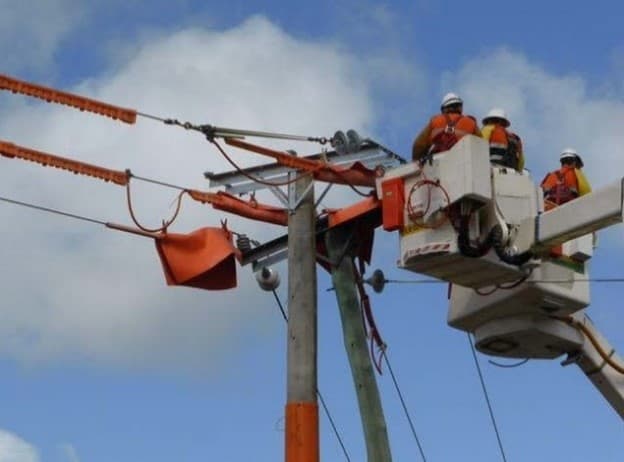 Application
This unit involves the skills and knowledge required to maintain energised high voltage (HV) overhead electrical apparatus (glove and barrier) in the electricity supply industry (ESI).
It includes maintaining electrical apparatus using HV live line glove and barrier methods and verifying site conditions and potential hazards, confirming and calculating physical loads and the selection of appropriate and authorised work methods. It also includes preparing and cleaning specialist materials and tools in accordance with authorised technical instructions; undertaking legislative and safe working practices; rendering inoperative automatic re-closing devices, including restoration in accordance with work plans; and issuing/accepting electrical access permits and/or relevant working documents.
Methods of Achieving Objectives
Classroom presentations, group discussions and equipment familiarisation
Knowledge and practical assessments
Train de-energised to live glove and barrier work standards
Train energised to live glove and barrier work stage
Prerequisite
Qualified and Authorised Distribution Lineworker
Course Duration
Initial – 20 days
Refresher – 3 days
Group Size
Maximum/minimum 5 participants
Certification
Upon successful completion of an initial course participants will be eligible to receive a Statement of Attainment.
Want to know more?
For further information about this course please refer to our contact details on this page.
Benefits from this course
UETDRDO003 Maintain energised HV distribution overhead electrical apparatus (glove)